We are pleased to offer our member patients free gifts and rewards based on total annual donations made.
Once your donation's hit certain levels, we will send you your free gift. Below is an example based on
your TOTAL annual donations that make you eligible for this program.
Gifts are sent with the order that takes you to that donation level (or the next level) and are automatic.
Just order your products as usual, we take care of the rest.
Level 1 $500........(1) free pack of gummies, 60 mg.
Level 2 $1,000.....(1) 500 mg vape cartridge.
Level 3 $1,500.....(1) 1/4 oz of bud.
Level 4 $2,500.....(2) free paks of gummies, (1) 500 mg vape cartridge, 1/4 oz bud.
Annual incentives available to each member have a retail value of $365. Program resets every 12 months allowing you to
get all 4 levels of free products each year. Program starts September 20, 2017 and orders received before this date are
not eligible.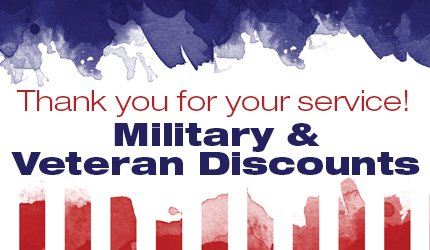 If you served in the Armed Forces, please contact us and we will send you a coupon code good
for a 15% discount off every order. Simply, use the code at check out and the discount will be applied to your order.